Discover the freedom of Mobile Banking
Manage your money wherever it suits you
You're never far from your bank with a smartphone or tablet. Our apps for iOS and Android are quick and easy to install, fast, convenient and more secure than ever – the easiest way to stay on top of your money.
Convenient way to access your account
Safe and Secure Banking
Convenient way to pay utility bills
More and more customers are choosing the flexibility and convenience of mobile banking. If you haven't tried it yet, get the app for your device and give it a go.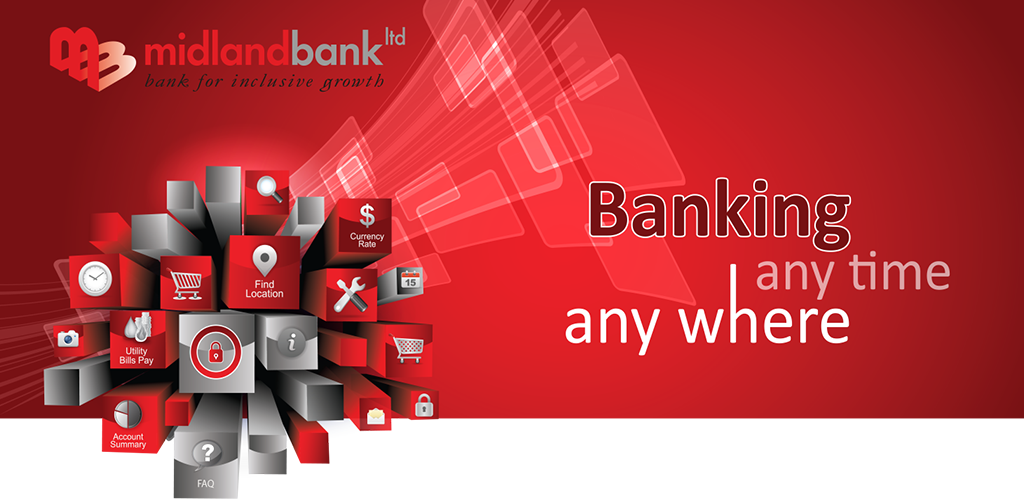 Bring your bank into your smartphone
In the era of digital life, you can now keep at par with the fast-moving world with MDB mobile app (midland online) through your iPhone and android devices.
Account Statement
Internal Fund Transfer
Inter Bank Fund Transfer
bKash Fund Transfer
Rocket Fund Transfer
Cheque Book Request
Mobile Top-up Service
Utility Bill Payment
Prepaid Top-up/Credit Card Bill Payment
With Midland Bank, your smartphone just got smarter.
Please note: Our Mobile Banking app is supported by devices running iOS or Android. The app is not compatible with some older versions of the operating systems – check the App Store or Google Play for more details.
If your phone has been subjected to unauthorised modifications (e.g. jailbroken or rooted) the app will not be compatible with your device.
You're safe with us
The app has the latest built-in security technology to keep your details safe and private.
How to register
Once you've downloaded and opened the app it's easy to activate. We'll tell you everything you need to know.
FAQs
If you still have some questions about our apps, security or anything else take a look at our FAQs.