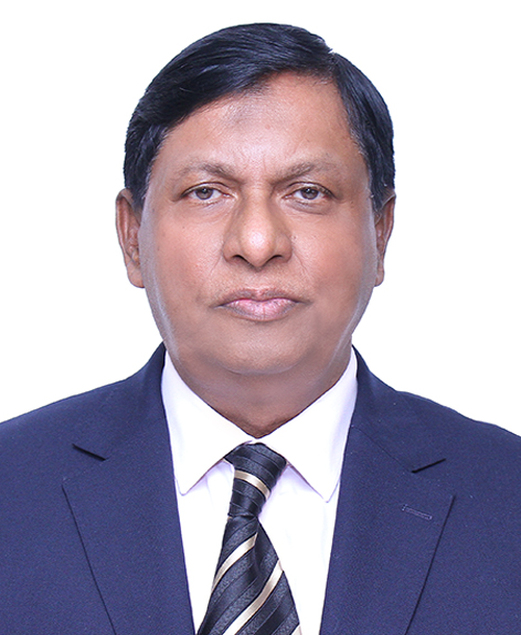 Dr. Mostafizur Rahman is a member of the Board of Directors of Midland Bank Ltd. He is acknowledged as a role-model for his breakthrough entrepreneurship in providing complete healthcare services in Bangladesh for the last 37 years.
Dr. Mostafizur Rahman is the founder of Popular Group that engaged in Diagnostic services, Pharmaceuticals Manufacturing, Hospital Services and Medical Education. Currently, he is the Managing Director of the companies within the Group.
Dr. Rahman established Popular Diagnostic Center in June 1983. Now Popular Diagnostic Centre Limited is the synonym of the Center of Patients' Confidence where thousands of patients are getting appropriate treatment through accurate world class diagnostic services.
He established Popular Pharmaceuticals Limited in 2005. Popular Pharmaceuticals has created new wonder in Bangladesh pharmaceuticals sector within a very short span of time by adding innovative technologies in its manufacturing operations. Popular Pharma has revolutionized the pharmaceutical market of Bangladesh by producing wide range of medicines including High- tech Antibiotics, Insulin, Hormones, Vaccines and Cardiovascular products.
In 2009, he established most modern "Popular Specialized Hospital Limited" with a vision of delivering world-class hospital services to the patients. Afterwards in 2010, he opened another chapter in the history of Popular Group by establishing Popular Medical College and Hospital Ltd. to deliver qualified and knowledgeable physicians for providing updated health services to the people of the country.
His amiable friendly behavior in personal life; his honesty, dedication, perseverance in business and above all, his pleasant personality attracts all. He always loves to work in an exceptional realm other than stereotype. He has engaged himself in different research works apart from rendering health services.  In the meantime, he is carrying out research works with John Hopkins University (USA), Nagasaki University (Japan), ICDDRB (Dhaka), and "Dhaka Shishu Haspatal".
He is also engaged with different social welfare-oriented works besides giving healthcare services. He is the member of executive committee of Bangladesh Private Clinic and Diagnostic Owners' Association and Executive Committee Member of Bangladesh Association of Pharmaceutical Industries (BAPI), life member of Bangladesh Heart Foundation, Bangladesh Society of Pathologist, Bangladesh Ultra Sonogram Society, Bogra Shomity, Shandhani, Bogra and Lions Club, Lalbagh, Dhaka. He also awarded as Commercially Important Person (CIP) by the Ministry of Industry of the People's Republic of Bangladesh in 2016.