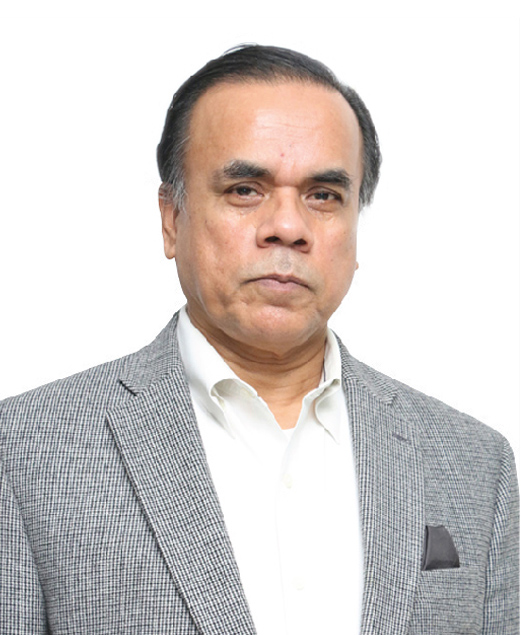 An eminent business personality and industrialist A.K.M. Badiul Alam started his journey as a businessman after completion of B. Com (Hons) and Post Graduation Degree (M. Com) in Management from Department of Management, University of Dhaka. Mr. Alam comes from a respectable family of Kasba, Brahmanbaria. He started his business through establishing a textile weaving industry in 1984. Thereafter, within a couple of years, Mr. Alam made a remarkable progress in business and launched new ventures one after another. All the concerns of Mr. Alam are under the banner of Amtranet Group. He has earned reputation in the RMG sector for quality products, on time shipments and new market exploration.
Mr. Badiul Alam is a member of Board of Directors of Midland Bank Ltd. as the Nominee Director of Garments Export Village Ltd. He is also the member of the Bank's Executive Committee.
Mr. Alam is one of the successful entrepreneurs of the country and worked for National Development keeping the motto in mind to "Convert unemployed population to expert workforce". He is not only engaged in Garments and Textile Industry but also actively associated with Banking, Insurance, Stock Market, Electricity Generating, Oil Refinery, Medical Services, Technical Educational Institution and many more. He has notable contributions in the socio economic development and in the field of education of the country and established various organizations especially for the welfare of underprivileged society.
He currently holds position in the following establishments :
Chairman :
* Garments Export Village Ltd.
* Power Vantage Wear Ltd.
* Amtranet Ltd.
* Bravo Apparel Manufacturer Ltd.
* Kasba Mohila University & College
* Kasba Poaura High School
Director :
* Shajibazar Power Company Ltd.
* Petromax Refinery Ltd.
* Eden Multicare Hospital Ltd.
* Zenith Islami Life Insurance Ltd.
Founder :
* Badiul Alam Science and Technology Institute